Cloud Computing Solutions
It's Time to Soar with Cloud Computing Solutions
We get it, the concept of cloud can be confusing, but that shouldn't hold you back from boosting efficiency, promoting collaboration and lowering costs. Whether you've already made the leap and just need to optimize your infrastructure, or simply don't know where to start, the cloud experts at IDeACOM® NC are here to help with our cloud computing solutions. And don't worry, we won't talk your ear off with technical geek speak.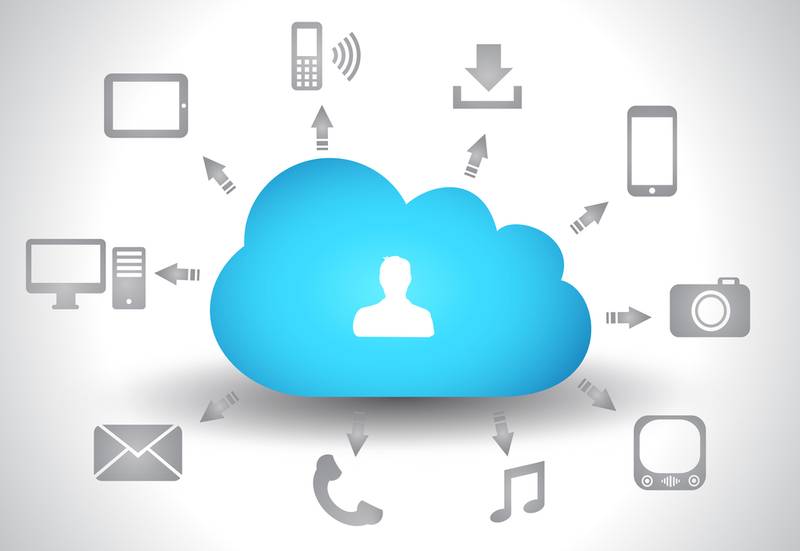 95% of people who say they've never used the cloud are already using it
52% of companies lack a formal cloud strategy
32% of companies consider lack of expertise as their biggest cloud roadblock
Cloud Application Hosting
With IDeACOM® NC as your cloud application hosting provider, we'll deploy and manage your software on a secure cloud platform. Now, your applications are available on demand to as many users as you need. Your team will be able to access the applications they need at any time, virtually, from a desktop, laptop and even mobile devices.
Cloud hosting allows you to enhance data security with redundancy, extend the lifecycle of your software and improve your overall mobility and productivity. Plus, you'll save money by avoiding the ever-expanding costs of individual software licenses and the additional infrastructure needed to support more users.
The average employee uses 36 cloud services at work
The average enterprise uses 76 distinct file sharing cloud services
18% of files uploaded to cloud-based file sharing services contain sensitive data
Look no further for scalable and reliable application hosting.
Microsoft 365 offers the newest versions of the apps you love, along with cloud-based features that boost communication and collaboration anywhere, anytime, on any device. We'll take care of migration, management and consulting to lower your overall costs while equipping you with all the right tools for success. It really can't be any easier.
  Replace expensive licenses with predictable subscriptions
  Save time with automated updates
  Be productive on the go with remote access to everything you need
  Access reliable Microsoft 365 support
20% of the global workforce telecommutes
Remote workers are 13% more efficient due to less distractions
More than 78% of people access their email on their phones
Empower your team with leading-edge tools that make everything easier.
Server Hosting & Colocation
Servers come at a cost. Aside from the hardware and software, you have power, cooling, security and more to manage. The solution? Invest in server hosting and colocation services. Whether you're looking to house your data in the cloud or in our secure data center, IDeACOM® NC reduces operational exposure and minimizes expenses while delivering high performance and security.
Our server hosting and colocation services enhance the security of your data with a range of physical and cybersecurity measures. Enjoy first-class system reliability, connectivity and uptime without the stress of managing your infrastructure in-house. Plus, if you experience an issue with your local systems, you can relax knowing that your business will continue running uninterrupted.
The average cost of data center downtime is $5,600 per minute
93% of enterprises that have data center downtime for 10+ days file for bankruptcy within a year
64% of organizations engage in some form of colocation services
Let's talk about your options for securing your data.
Your Business Continuity Plan from IDeACOM® NC
Creating a continuity plan gives your business a prevention and recovery system that protects your vital systems and data from threats. So, whether it's a natural disaster or a cyberattack, the adept team at IDeACOM® NC helps you create a continuity plan that minimizes downtime and makes your recovery a priority.
Your continuity plan delivers a complete strategy to maximize uptime before and during a disaster. When a disaster disrupts your business, you're looking at lost revenue and extra recovery expenses that could mean a hit to your profits. Your continuity plan from IDeACOM® NC is the key to saving time, money and stress.
48% of business owners say they don't have a business continuity plan
75% of companies without a continuity plan fail within 3 years after facing a disaster
Those that can't resume operations within 10 days after a disaster are not likely to survive
Don't wait for disaster to happen, let's make a plan now.
The Latest News From IDeACOM® NC
Check here for the latest news and announcements.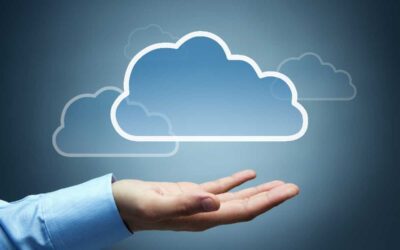 As a small business owner, you know the importance of having a reliable phone system to communicate with your customers and partners. But with so many options available in the market, it can be overwhelming to choose the right one that fits your budget and...
Frequently Asked Questions
Learn the basics, and get all your answers here of business phone systems for small and medium-sized business phone solutions.
Training Videos
Our training videos include quick start guides, setup guides, installation guides, and conference integration tutorials for all our major partners.
Get the best telecommunications service!
No matter the size of the budget we can provide you the perfect business solution.
We serve areas throughout North Carolina from the coast to the mountains, from Kernersville to Greensboro, to Winston-Salem and Charlotte.
6522 Airport Center Drive
Greensboro, NC 27409
Phone: (336) 854-4455
Fax: (336) 808-0882