Communications Service Provider
IDeACOM® NC is about more than just phone systems; we provide a full range of communication solutions, paging, access control, camera systems, hosted phone systems, network cabling, and IT services.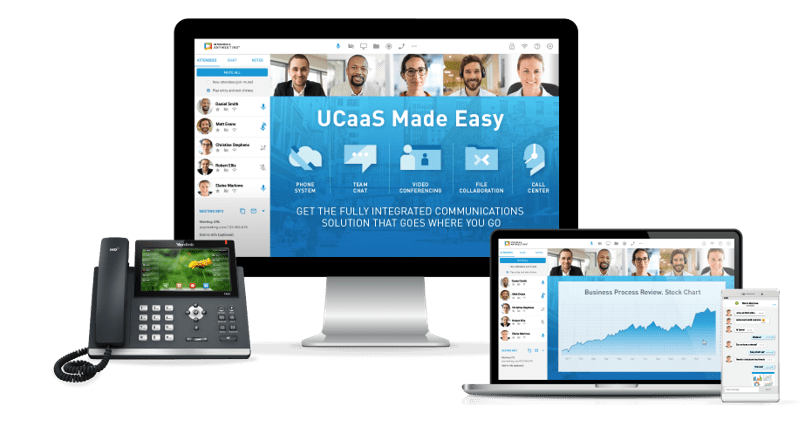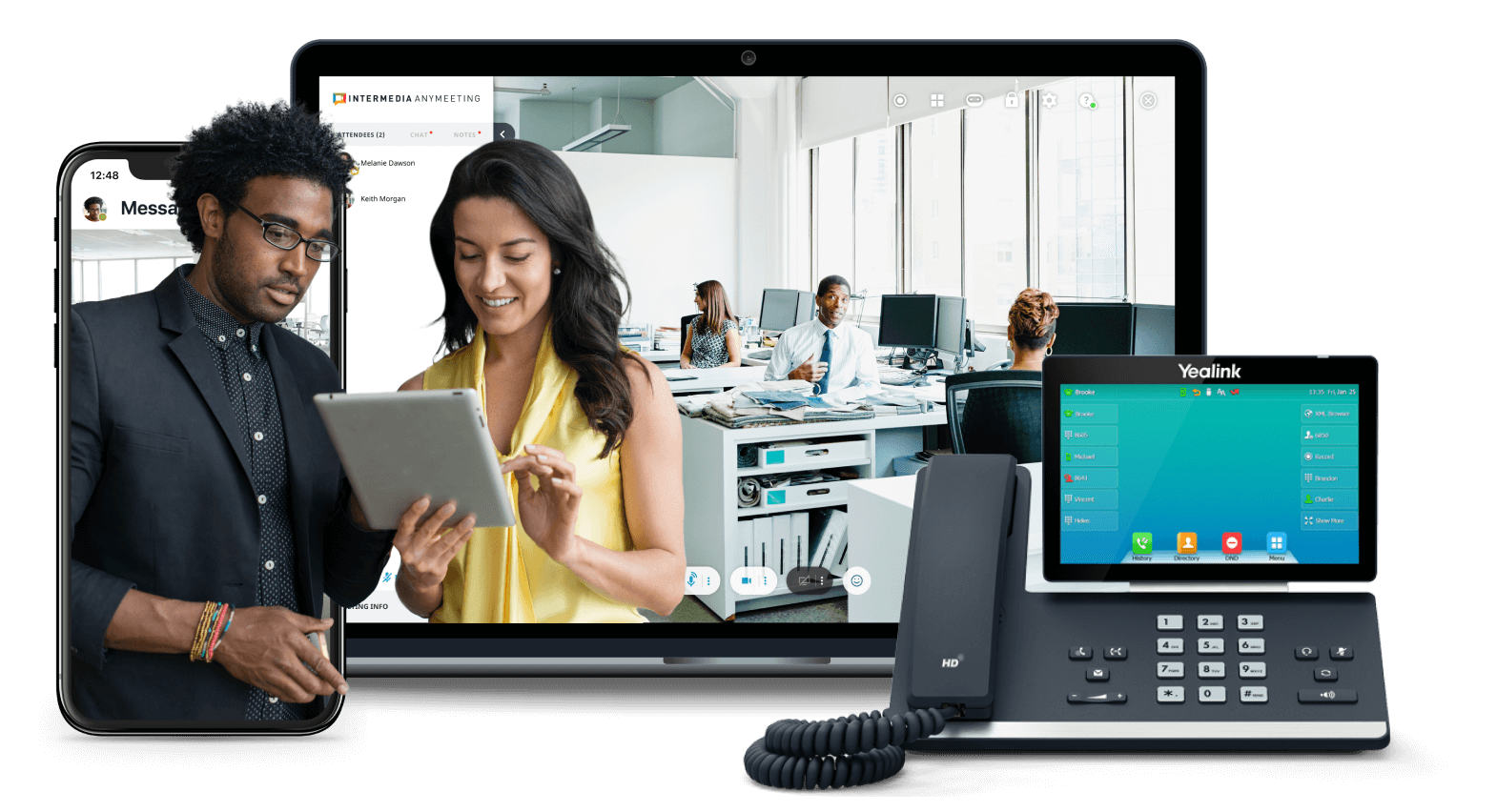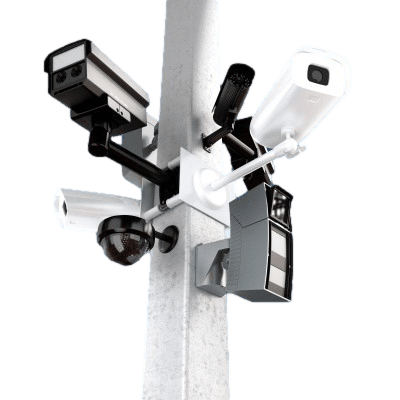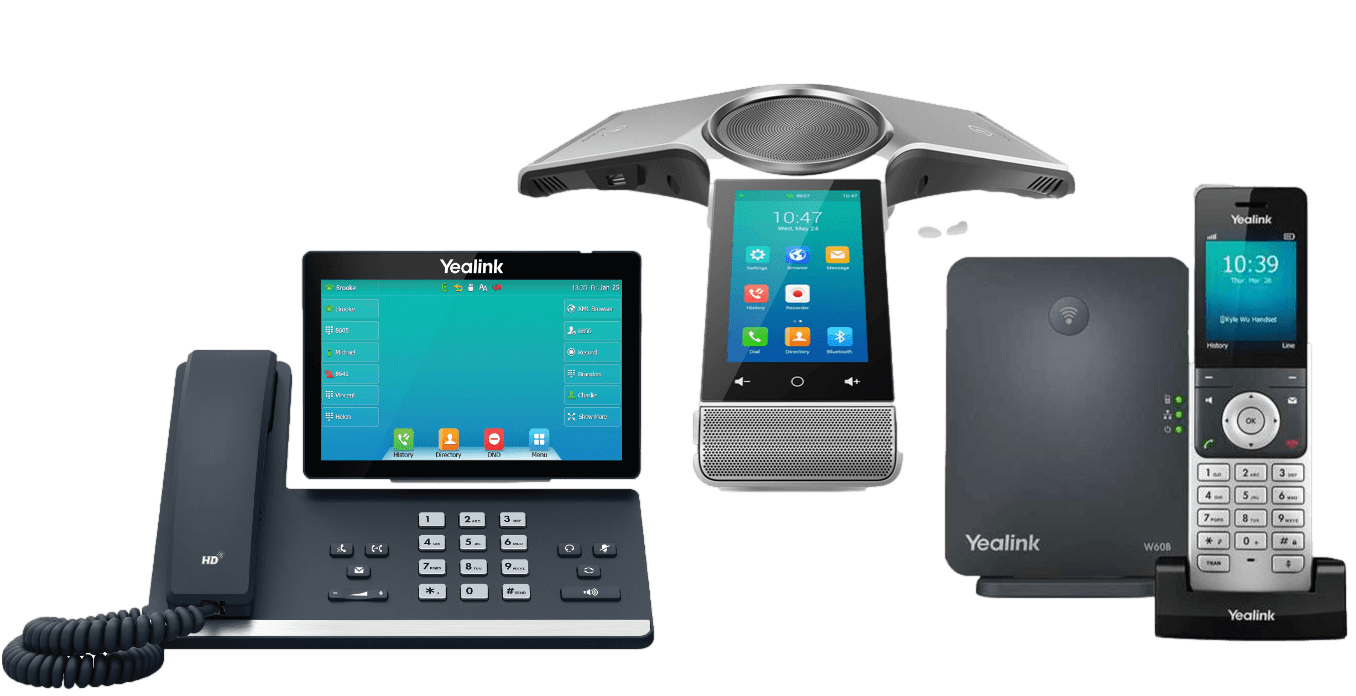 Business Phone Systems
There is no better way to build a relationship than with a clear conversation, and the business phone systems and communication services at IDeACOM® NC are the best for any business! We provide world-class VoIP phones, top cloud PBX services and systems, and hosted cloud phone systems.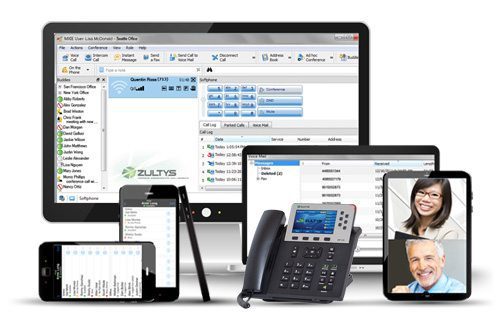 Voicemail
If you are unavailable for a phone call, give your customer the opportunity to leave a message on your voicemail with their information.
Call Forwarding
If you have stepped away from your desk or are out of the office, you can have all your incoming calls directed to a designated phone. With this feature, you will never miss a call.
On-Hold Music or Messages
Having music or informative messages while on hold allows the customer to know someone will be with them ASAP, while also giving them helpful information to consider while they wait.
Conference Calling
Now everyone can hear and be heard, even when more than one person talks at a time. You'll eliminate confusion and enhance productivity. Not a single word—or opportunity—gets missed.
Call Monitoring
With this feature, you can listen to the conversations between your employees and your clients, studying their technique and attitude toward the client.
Multiple Lines
Being able to multitask allows you to accomplish much more than with a single line. Plus, with multiple lines your customers are much less likely to ever get a busy signal, thus increasing your conversion rates.
Video Recording Systems
When it comes to commercial surveillance solutions, Ideacom® NC offers a wide range of top-notch security cameras to meet your needs. From wireless CCTV to professional security cameras, we have the latest technology to enhance your security. Our digital surveillance systems, including network cameras and motion detection cameras, provide comprehensive coverage and real-time monitoring. With our advanced security camera software and cloud-based surveillance, you can access your footage anytime, anywhere. We also offer cutting-edge 4K security cameras, infrared security cameras for low-light conditions, and dome, bullet, and PTZ cameras for versatile installation options. Complete your surveillance system with our wide range of surveillance camera accessories. Trust Ideacom® NC for all your security camera needs.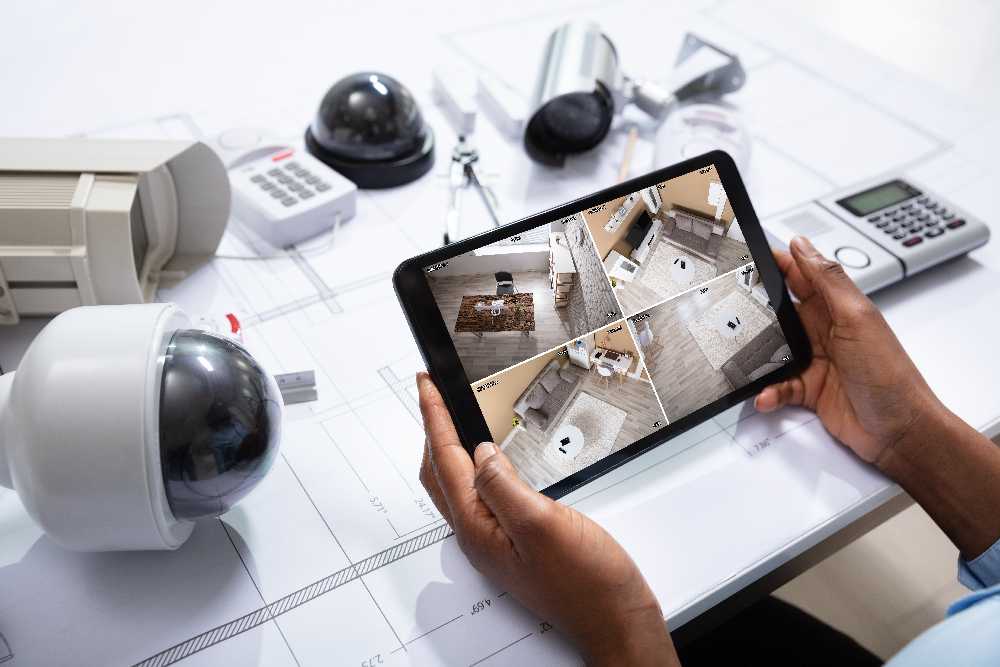 Video Recording
Advanced surveillance systems capture every detail, providing invaluable evidence and peace of mind. 
Commercial Surveillance
With high-definition video quality and real-time monitoring, you can keep a watchful eye on your property from anywhere, at any time.
Motion Detection
Our motion detection cameras offer comprehensive coverage and real-time monitoring, ensuring that you never miss a moment.
4K Security Cameras
Capture every detail with ultimate clarity, ensuring unparalleled visibility and invaluable evidence for your peace of mind.
Infrared Security Cameras
Discover the power of infrared technology, enabling you to capture crystal-clear footage even in low-light conditions.
Surveillance Software
Our video recording systems come equipped with the best up-to-date software, so you can enjoy seamless integration and effortless control over your surveillance system.
Network Cabling
Network cabling is crucial to a company as it carries the information of your organization. IDeACOM® NC provides a full selection of cabling services for our customers to consider, each designed to meet specific functions of your business.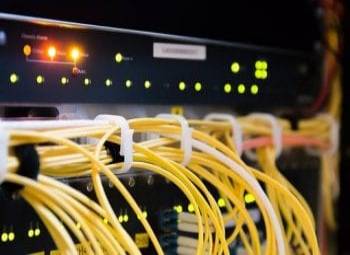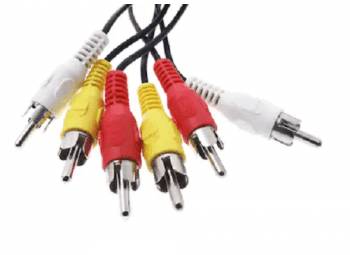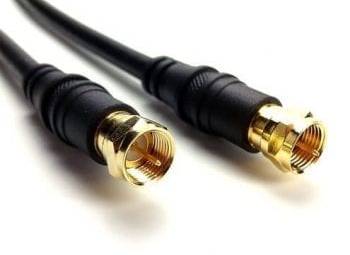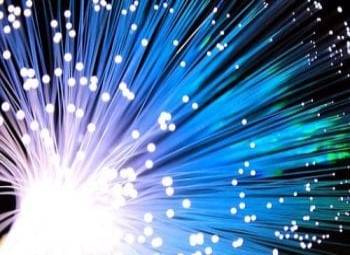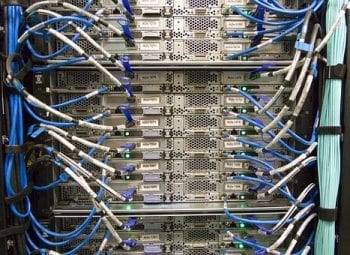 IT Services
We specialize in providing on-site computer repair services and network support for businesses of all sizes. The part-time/full-time IT department of IDeACOM® NC delivers computer and network services on-site, on demand.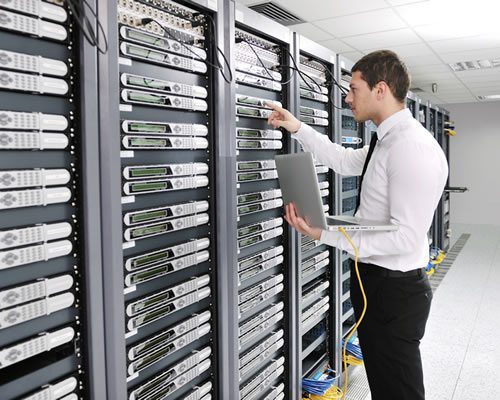 Managed IT Services
Stop worrying about your technology and start focusing on growing your business—we've got your IT covered.
Cloud Computing Solutions
Get quick, easy, worry-free access to your data, documents and more whether you're in the office or on the go.
Cyber Security Solutions
Enjoy the confidence that comes from knowing your data and vital systems are safe from hackers, malware and more.
Custom IT Solutions
You can leave all the IT heavy lifting to us. From network design to software development, if you need it, we can make it happen.
Emergency Notification System
Staff Alerter is a mass alert notification and control system with advanced distributed architecture design leverages the latest in IoT technology and Cloud processing for advanced communication services.
Hospitality
StaffAlerter, utilizing the SA-Alert and PAD, provides solid protection for hospitality workers in the event of an emergency as well as door monitoring.
Schools and Government
Utilizing the full array of features, teachers and staff can use the PAD for assistance and emergency events while the SA-Alert can be used for audio/visual alerting for hallways and loud areas.
Assisted Living
StaffAlerter provides resident notifications, facility monitoring, and safety for staff through the use of Personal Alert Devices (PAD) and tracking with Geo Fencing for at risk residents.
Manufacturing
StaffAlerter provides process and production monitoring, access and security control and monitoring utilizing multi-sensor detection for any environmental event.
60 Years of Experience
One of the largest telecommunications company with over 60 years of experience, dedicated to improving unified communications in Greensboro and Winston-Salem, NC.
Save Time, Save Money
No matter the size of your company, we have a solution for you at the best price.
Customer Satisfaction
We always listen to our customers and put more efforts in providing a great customer experience.
Non-Profit Discounts
All 501(c) (3) organizations get an automatic 25% discount off our already very competitive monthly service fee.
A Trusted Telecommunication Company with 60 years of experience in Unified Communications
With value-driven, global, turnkey technology solutions, IDeACOM® NC is the best hosted VoIP provider for your small, medium and large businesses.
We serve areas throughout North Carolina from the coast to the mountains, from Kernersville to Greensboro, to Winston-Salem and Charlotte.
IDeACOM® NC has received numerous awards for top-notch services throughout the state of North Carolina.
Gold Award for Top Selling Producer
Presence Management Silver Sales Achievement Award
American Red Cross Community Partners Award
The Latest News From IDeACOM® NC
Check here for the latest news and announcements.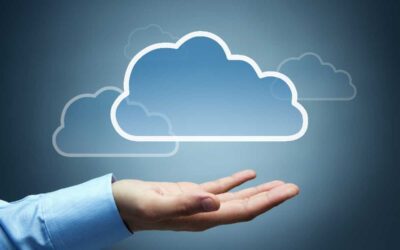 As a small business owner, you know the importance of having a reliable phone system to communicate with your customers and partners. But with so many options available in the market, it can be overwhelming to choose the right one that fits your budget and...
Frequently Asked Questions
Learn the basics, and get all your answers here of business phone systems for small and medium-sized business phone solutions.
Training Videos
Our training videos include quick start guides, setup guides, installation guides, and conference integration tutorials for all our major partners.
Get the best telecommunications service!
No matter the size of the budget we can provide you the perfect business solution.
We serve areas throughout North Carolina from the coast to the mountains, from Kernersville to Greensboro, to Winston-Salem and Charlotte.
6522 Airport Center Drive
Greensboro, NC 27409
Phone: (336) 854-4455
Fax: (336) 808-0882