Frequently Asked Questions
If you have questions or problems, we have answer and solutions.
Here you'll find the answers to your most common and frequently asked questions for business phone systems. You can also send us your queries related to price, service, support, features, & more.
Basics
There are many phone systems to choose from nowadays, each with its features and benefits. It's essential to select the system that not only suits your current needs but will grow to meet your anticipated needs as well.
What Is VoIP?
VoIP, which stands for Voice Over Internet Protocol, is a type of technology that converts your voice into a data signal, allowing you to make and receive phone calls from any device. You must have a reliable internet connection for your phone calls to be made or received.
What Is A PBX Phone System?
PBX, Private Branch Exchange, phone systems are central networks within an organization. These networks can route both your incoming and outgoing calls while offering a wide variety of advanced features. Compared to other phones, PBX systems are more scalable, flexible, and cost-effective.
What Is A Softphone?
Softphones are pieces of software, such as Skype, Facetime, or Slack, that allow you to make and receive calls through devices such as computers, smartphones, tablets, and others.
What Is Auto-Attendant?
Auto-attendant is a software that allows incoming calls to be transferred to a particular extension automatically without the need for an operator or receptionist. This is an excellent feature for companies that receive a large number of incoming calls.
What Is A Cloud-Based Office Phone System?
Cloud-based phone systems are taken off-site to a provider who will handle all maintenance, hardware, and software needs for your business. These phone systems can grow with your business throughout the years without costing you an ex-tensive amount of money.
Can I Record Calls?
The recording feature depends on the type of phone system you invest in. While some phone systems offer the call recording feature automatically, others only offer it for an additional cost.
What Is Voicemail-To-Text?
The voicemail-to-text feature simplifies the entire calling process. This type of phone service converts all your voice messages to texts, providing you with a tran-scription you can read anytime.
What Is QoS and Why Is It Important?
QoS, which stands for Quality of Service, is the quality of the phone calls and other services you receive from companies. This is one of the most important aspects of any business as it will determine how customers view your business and its services.
Does IDeACOM® NC Provide A Voicemail Service?
Yes. There are several phone systems offered by IDeACOM® NC that provide this feature; however, you can also opt for this feature alone.
How Is IDeACOM® NC Different from Other Phone Service Providers?
Not only do we provide additional services and features to help you grow your business, but we care about our customers and their needs. Whatever your business needs may be, we guarantee we have just the solution for you.
Phone & Devices
There are many phone systems to choose from nowadays, each with its features and benefits. It's essential to select the system that not only suits your current needs but will grow to meet your anticipated needs as well.
What Are the Types of Phones Systems Offered?
We offer VoIP phone systems, PBX phone systems, multi-line phone systems, and cloud-hosted phone systems.
Can I Forward Calls to My Mobile Device?
Yes, we have features available that will allow you to be mobile rather than confined to a desk.
Do You Offer Conferencing Options?
There are video conferencing and simple call conferencing features available. These features will depend on the phone system and the provider you choose.
Phone Numbers
When it comes to investing in a new business phone system, it's essential to know everything you're investing in. And one of the first questions that may come to mind may be about your phone number. Here are a few of the most common questions we are asked and their answers.
Can I Keep My Existing Business Phone Number?
Yes. While keeping your business phone number will depend on the system you invest in, we allow you to keep your current number.
Do You Provide International Phone Numbers?
We do provide international phone numbers. Since many businesses have employees constantly on-the-go, we must have options for everyone.
The Latest News From IDeACOM® NC
Check here for the latest news and announcements.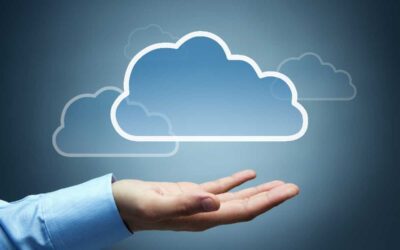 As a small business owner, you know the importance of having a reliable phone system to communicate with your customers and partners. But with so many options available in the market, it can be overwhelming to choose the right one that fits your budget and...
Frequently Asked Questions
Learn the basics, and get all your answers here of business phone systems for small and medium-sized business phone solutions.
Training Videos
Our training videos include quick start guides, setup guides, installation guides, and conference integration tutorials for all our major partners.
Get the best telecommunications service!
No matter the size of the budget we can provide you the perfect business solution.
We serve areas throughout North Carolina from the coast to the mountains, from Kernersville to Greensboro, to Winston-Salem and Charlotte.
6522 Airport Center Drive
Greensboro, NC 27409
Phone: (336) 854-4455
Fax: (336) 808-0882