Small Business Phone Systems
Take your small business or business startup to the next level with the right small office virtual business phone system solution!
IDeACOM® NC provides and installs small business phone systems that are affordable, easy to manage, and come loaded with lots of attractive features. We offer everything from VoIP phones, to cloud-based phone hosting, to other options for connected PBX phone systems.
Choosing the ideal office phone system for your small business shouldn't have to feel like a struggle – the team at IDeACOM® NC is here to help! We'll take the time to listen, and then we'll help you find the best option to meet both your needs and your budget.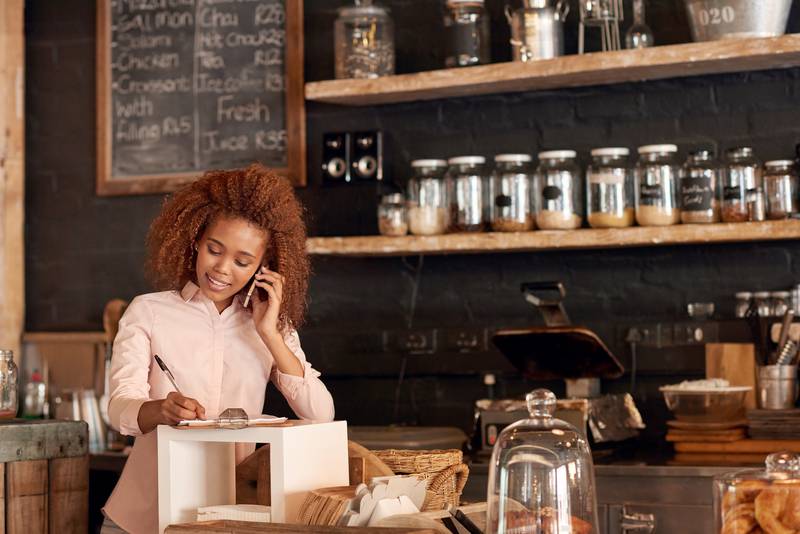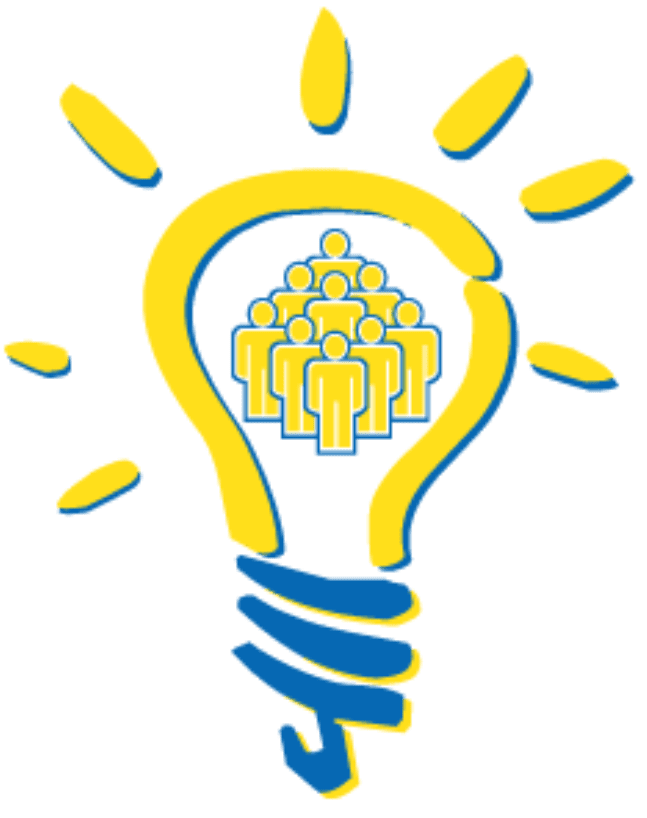 Choose The Best Virtual Phone System For Your Small business
Finding the right phone system for your company can be quite overwhelming, especially with so many options being offered to companies nowadays. Whether your small business currently employees one, ten, or one hundred people, being able to change and adapt quickly is crucial to a successful expansion.
At IDeACOM® NC, we help identifying your small business needs and your growth plan for the future and provide an small business phone system that is best suited to your organization minus all the headaches.
Small Business Phone Features
Most modern phone systems are what we like to call "feature-rich". Each phone system offers a variety of unique features that will help your small business not only be more productive but work faster and smarter.
Video and Web Conferencing
Interactive Voice Response (IVR)
With a simple, advanced communications platform, organizations of small sizes can gain the same advantages as large corporations. However, before you make a rational decision you need to consider several factors, including your needs, budget, and expected future growth.
Types
 

of Office Phone Systems for Small Business

Too often, small business owners convince themselves to choose an office phone system based on what certain providers have suggested for them, not what they truly need. And while it may be easy to think of a phone just like a phone, they're much more than that. Some of the most reliable and most affordable business phone systems include multi-line systems, VoIP systems, PBX systems, and cloud-based systems.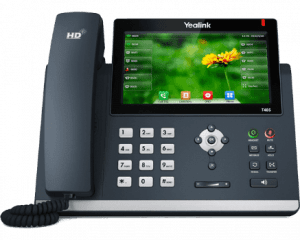 Multi Line Phone System
A multi line phone system for small business can have several lines running through one single network, allowing individual employees to answer their phones simultaneously.
While this is a reasonably necessary option, multi-line systems are an excellent option for smaller start-up companies. You can invest in a 2-line system that will allow multiple people to be on the phone at once, such as a receptionist and a manager. Or you can have a more complex 4 line phone systems for small business that helps even more people to make and receive calls at once.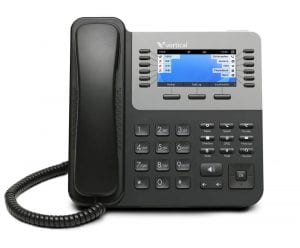 VoIP Phone System
VoIP (Voice Over Internet Protocol) phone systems are one of the most common systems used in businesses today. And they are exactly what they sound like – a phone system that is based on your internet connection. However, it is also important to choose a reliable VoIP phone service provider.
VoIP phone system for small business share several features with traditional phones, they are more flexible and much cheaper. These types of phone systems are suitable for all business types; however, they are excellent options for smaller businesses due to their extreme flexibility.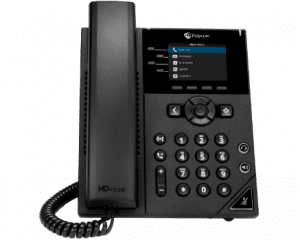 PBX Phone System
A PBX phone system is a central Private Branch Exchange network within your organization. It can route both your incoming and outgoing calls through your phone lines while offering a large selection of advanced features.
Compared to our other phone systems, PBX phone systems for small business are more scalable, flexible, and cost-effective. And because the call switching and routing are centralized within your company, you can have full control over its performance, layout, and setup.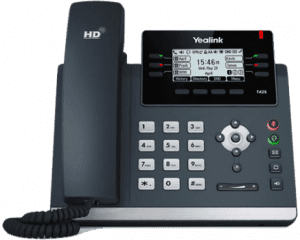 Cloud Based Phone System
Cloud based phone system for small business are in great demand for their various benefits. These phone systems will grow with your business and save you quite a bit of money throughout the years.
In this platform, the phone infrastructure is taken off-site to a cloud phone provider, who will then be in charge of the maintenance, hardware, and software. While you won't have to worry about these factors, you will have to put your faith into an outside source for the efficiency of your system.
Frequently Asked Questions
What is a small business office phone system?
It's pretty much what it sounds like: a modern communications system designed to keep you connected with your customers and leads, and to keep your team connected with one another. A small business phone system is tailored to best meet the needs and demands of a lower number of users.
How do I set up a small business phone system?
Setting up a small business phone system isn't terribly complicated, as long as you have the right infrastructure for connectivity in place. Many modern business phone solutions are plug-and-play, in fact. But you'll have even fewer worries if you partner with IDeACOM® NC; we'll set everything up for you!
What should I look for in a small business phone system?
Of course you'll want to learn what advanced phone and software features are available. You'll also need to consider how much call volume your system needs to be able to handle, and where your workers are distributed. It's also advantageous to choose a phone system that's both scalable and mobile-friendly.
How are IDeACOM® NC's small business phone system offerings different from those of other service providers?
For starters, IDeACOM® NC only partners with the most trusted business phone system manufacturers and vendors, so that we're able to provide you with a truly top-of-the-line unified communication system. But in addition to offering excellent products, we also provide trusted installation services, along with truly personalized customer service.
What are the differences between VoIP, cloud-based, and PBX phone systems?
A PBX phone system is a central Private Branch Exchange network within your organization that routes incoming and outgoing calls through centralized phone lines, with options for advanced features. VoIP (Voice Over Internet Protocol) phone systems are based upon a reliable internet connection, and offer great flexibility for small businesses. Cloud-based phone systems are similar to VoIP, but also offer the ability to grow with your business and save you money on hosting and maintenance.
What are the advantages of cloud-based phone systems for small businesses?
What's appealing about a cloud-based phone system? The supporting infrastructure is taken off-site to a cloud phone provider, who handles maintenance of hardware and software. Many aspects of modern business are moving to the cloud, so it really makes sense to consider doing so with your communications solution, too.
The Latest News From IDeACOM® NC
Check here for the latest news and announcements.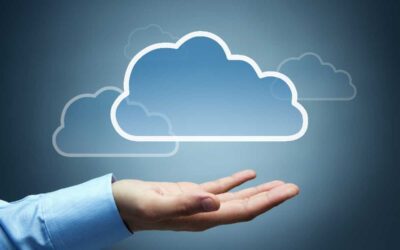 As a small business owner, you know the importance of having a reliable phone system to communicate with your customers and partners. But with so many options available in the market, it can be overwhelming to choose the right one that fits your budget and...
Frequently Asked Questions
Learn the basics, and get all your answers here of business phone systems for small and medium-sized business phone solutions.
Training Videos
Our training videos include quick start guides, setup guides, installation guides, and conference integration tutorials for all our major partners.
Get the best telecommunications service!
No matter the size of the budget we can provide you the perfect business solution.
We serve areas throughout North Carolina from the coast to the mountains, from Kernersville to Greensboro, to Winston-Salem and Charlotte.
6522 Airport Center Drive
Greensboro, NC 27409
Phone: (336) 854-4455
Fax: (336) 808-0882