Voip Phone Systems
Get the best quality VoIP phones from a leading business VoIP provider.
We are specialized in Voice over IP phones and services suitable for small and medium-sized businesses.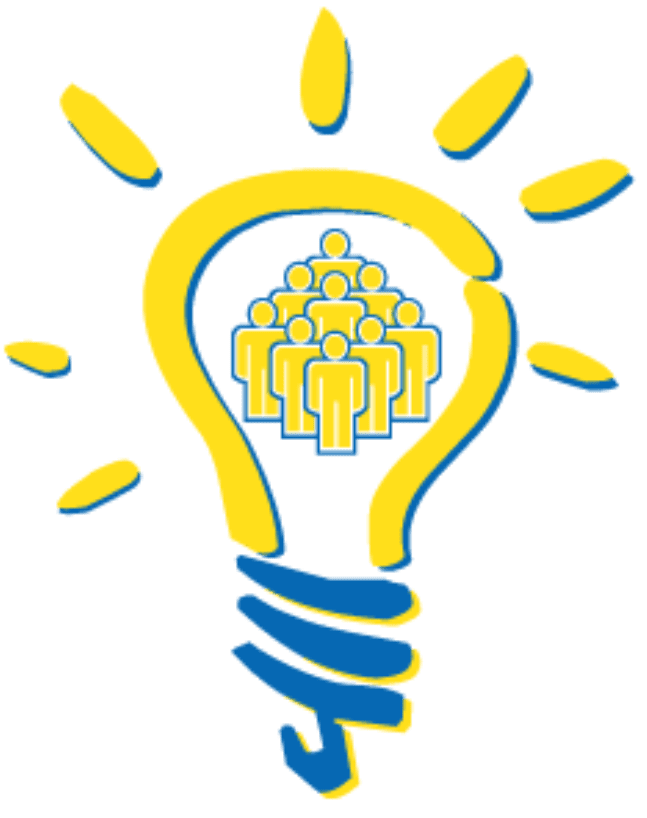 VoIP stands for Voice over Internet Protocol; it allows your business phone system to operate over broadband internet, rather than over a traditional landline. In fact, a VoIP system typically allows for better audio quality, too. VoIP services are reliable and cost-effective for small to medium-sized businesses! If you're looking for the best quality VoIP phones from a trusted, local provider of business VoIP products and services, then look no further than IDeACOM NC! We're proud to offer reliable hosted VoIP phone systems from Intermedia, Vertical, iPECS, NEC, Zultys, Polycom, and Avaya, and we can meet both your needs AND your budget.
Essential Features of VoIP Phone for Business
In addition to all the features included in VoIP residential service, our top business VoIP phone services include many additional features that are ideal for business functionality, like:
Call Recording
You can choose to record incoming calls, outgoing calls, or both. This is helpful if there's ever a legal concern, and it also helps you monitor your level of customer engagement.
Least Cost Routing (LCR)
With LCR, your calls can automatically be routed through the best path or carrier for optimal call quality and cost, which can save money over time.
Easily Scalable
VoIP business phones are mostly "plug-and-play," so it's easy for companies to add users, program features, or make other upgrades to scale for growth.
Mobile Connectivity
A hosted, or cloud-based IP PBX phone system can integrate with smartphones or other mobile devices so that you can take your business with you anywhere, anytime.
Conference Calls
With VoIP, it's easy to set up conference calls with multiple parties at no additional cost.
Unified Communication
Seamless integration with your other enterprise communication services, including voice, instant messaging, chat, email, web, video, and more. You can also integrate with your CRM and other systems!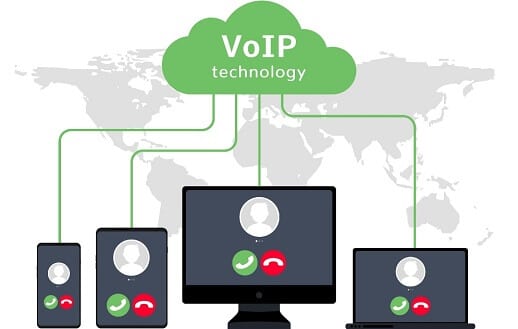 What is VoIP Technology?
VoIP stands for Voice over Internet Protocol, and it works pretty much just the way it sounds.VoIP technology allows your home phone service or business phones to operate over broadband internet, rather than over traditional landlines.
You may be surprised to learn that Voice Over IP system allows for even better audio quality than many landline systems.
How VoIP Phones Work?
Voice signals are converted into digital data, which is transmitted over the internet.
VoIP networks use packet switching rather than the circuit-switching technology utilized by landline systems. This is a much faster technology, and it automatically routes calls to follow the best path and connection.
As long as you have a reliable internet connection, you'll never encounter another dropped call or a busy signal!
VoIP phone systems are superior to traditional analog phone systems for many reasons, including:
No need to purchase and install much expensive hardware, so you save money from the start
More affordable monthly service plans than analog phone systems
Long-distance calls are free through VoIP, and international calls are either free or considerably cheaper than calls made through analog systems
Comes with a standard range of home and business phones features like call forwarding and voicemail.
We can custom-build a phone system to meet any home or business need, and we're always here for you when you have a question or need technical support.
What Is VoIP and How Does It Work?
VoIP, which stands for Voice Over Internet Protocol, is a type of technology that converts your voice into a data signal, allowing you to make and receive phone calls from any device. You must have a reliable internet connection for your phone calls to be made or received.
How Is the Call Quality of a VoIP Phone?
As long as you have a stable internet connection, the quality of your phone calls will be outstanding.
How Much Does a VoIP Phone Service Typically Cost?
You will need to contact your provider for an estimate. The total cost will depend on the provider and the services included in your plan.
Is the Internet Included with Your VoIP Phone Service?
This will depend on the provider and the plan you choose for your business.
What Is A Virtual Number?
A virtual number, also known as an access number, is a telephone number that isn't directly associated with a telephone line. These numbers are programmed to forward incoming calls to a pre-set phone number.
Does My Computer Need to Be Online to Make A Call?
If you choose a VoIP phone system, you need an internet connection to complete phone calls.
Will My VoIP Phone System Grow with My Business?
Yes, with a large variety of custom features and flexible software, a VoIP phone system is the perfect solution for growing businesses.
What Is Cloud PBX?
These are cloud-based, private branch exchange systems that have the same flexibility as VoIP systems.
What Is an IP Phone?
This is another name for VoIP phones. They place and transmit phone calls over an IP network, such as the internet.
What Is a Hosted PBX?
Hosted PBX systems are Private Branch Exchange networks that are held off-site by a provider.
Can you use a VoIP phone like a regular phone?
You sure can. The desk phone itself operates exactly like you'd expect any desk phone to work, but it also offers so much more. With a VoIP phone system, you'll enjoy lots of extra features and possibilities you simply can't get with analog phone service.
Is VoIP easy to use?
Yes, using a VoIP phone system is surprisingly easy. As long as you have a high-speed internet connection, a modem, and a router, then you're ready to start using a plug-and-play VoIP phone. You can also easily access your VoIP system with a desktop computer or a mobile phone.
What's the call quality like with a VoIP phone?
Better than you may realize! The VoIP system turns analog voice signals into digital ones over a broadband connection. With a good cable or fiber connection, call quality with a VoIP phone is often even better and clearer than what you'd typically experience with a comparable analog phone system.
Is VoIP cheaper than a landline?
Yes, definitely! With a VoIP solution, you won't need to purchase and install a bunch of expensive hardware. And most internet calls cost less than those made over landlines. Long-distance calls are typically free, and international calls cost a fraction of their usual cost.
What should I look for in a VoIP or cloud communications system?
There are many excellent VoIP products on the market today, all of which offer a slew of great features. It's also essential to choose a reliable VoIP service provider. Some factors you'll want to consider include upfront cost, monthly costs, reliability of service, quality of customer service, and existing customer reviews.
The Latest News From IDeACOM® NC
Check here for the latest news and announcements.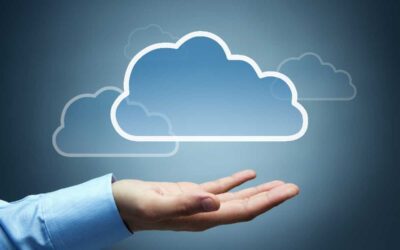 As a small business owner, you know the importance of having a reliable phone system to communicate with your customers and partners. But with so many options available in the market, it can be overwhelming to choose the right one that fits your budget and...
Frequently Asked Questions
Learn the basics, and get all your answers here of business phone systems for small and medium-sized business phone solutions.
Training Videos
Our training videos include quick start guides, setup guides, installation guides, and conference integration tutorials for all our major partners.
Get the best telecommunications service!
No matter the size of the budget we can provide you the perfect business solution.
We serve areas throughout North Carolina from the coast to the mountains, from Kernersville to Greensboro, to Winston-Salem and Charlotte.
6522 Airport Center Drive
Greensboro, NC 27409
Phone: (336) 854-4455
Fax: (336) 808-0882